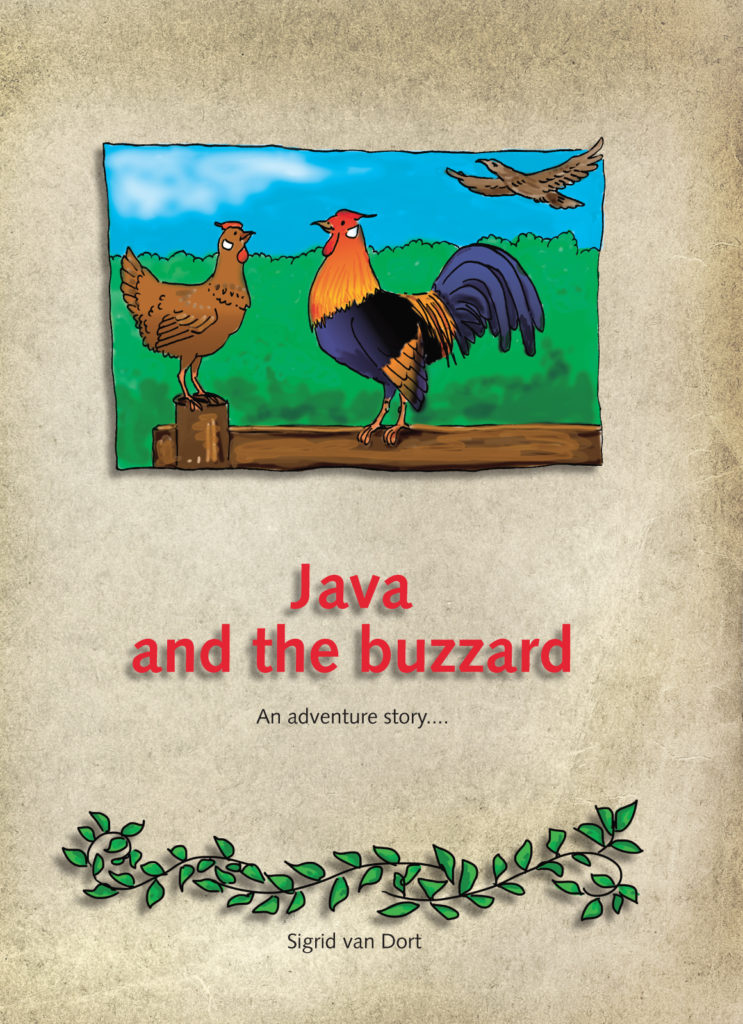 Java and the buzzard is an exciting adventure story about a brave cockerel who rescues his friends in a very surprising way.
It is also for adults, because it tells about creative solutions.
Java and the buzzard is an adventure story for children. Originally written and drawn for my son and it tells an exciting story about Java (a 'sort of' rose comb cockerel) and his friends. The hard cover book consists of 36 colourful heavy paper pages and is full of illustrations. It is a picture book in bright colours which kids and you like.
It is never too soon to tell children how funny & smart chickens are.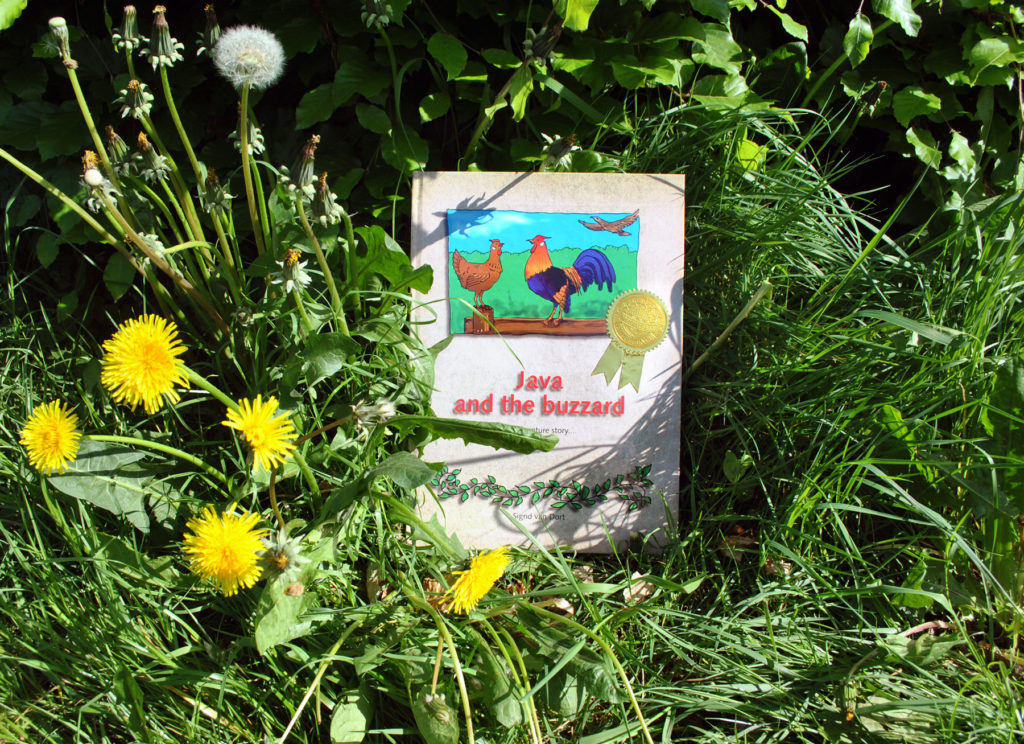 Java and the Buzzard
Including postage €42,45
World (US, Russia, Australia etc)
Java and the Buzzard
Including postage €38,45
Europe & UK