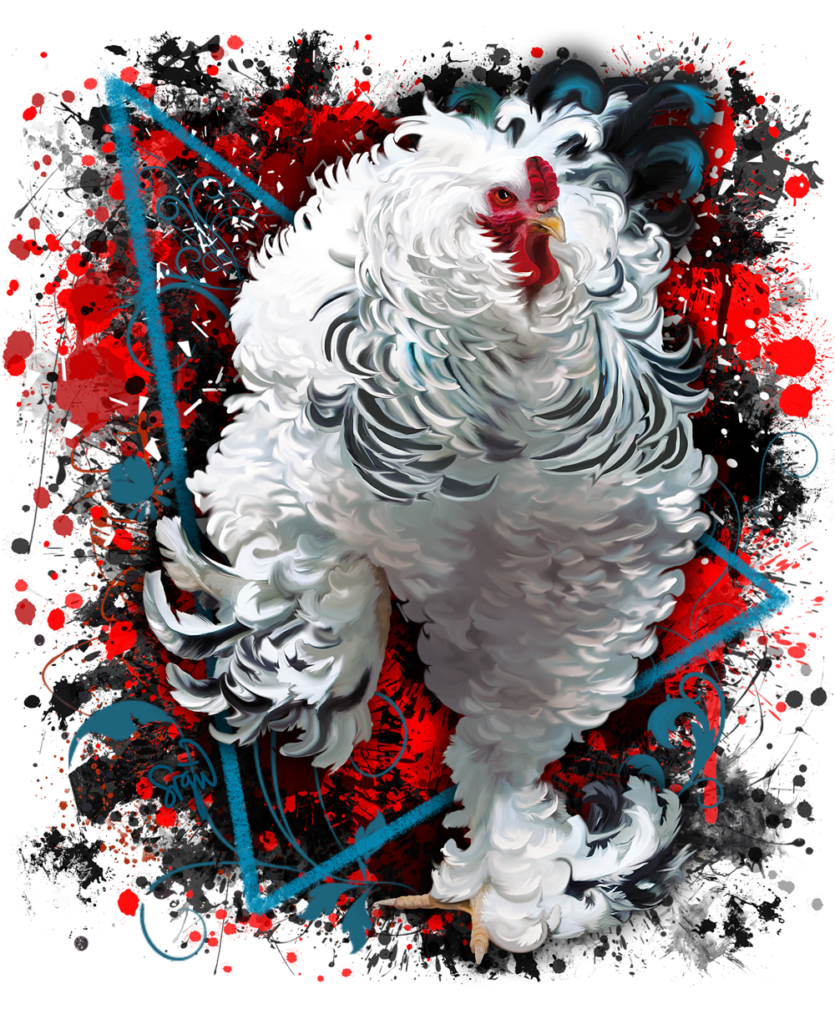 Welcome, this site is dedicated to chickens, breed books, their breeding, colours, beauty, arty stuff and their surprises.
Primary purpose of this website was promoting and selling the super simple book Genetics of Chicken Colours – The Basics (suitable for profs as well). Meanwhile I've written more chicken books as listed in BOOKS!
This site is simple, not an online shop, scratch around a bit to see if there's any feed for you? Or bookmark it, in case something new hatches. The History of the Crested/Sultan, and The Brahma book are in hard cover, the rest is soft cover. My arty book and Java (children's book) are hard cover too. You can find me on Facebook too.
Hope you will enjoy the books, they are sent allover of the world since 2008, so thank you for reading!
©2008 – 2022 Sigrid van Dort