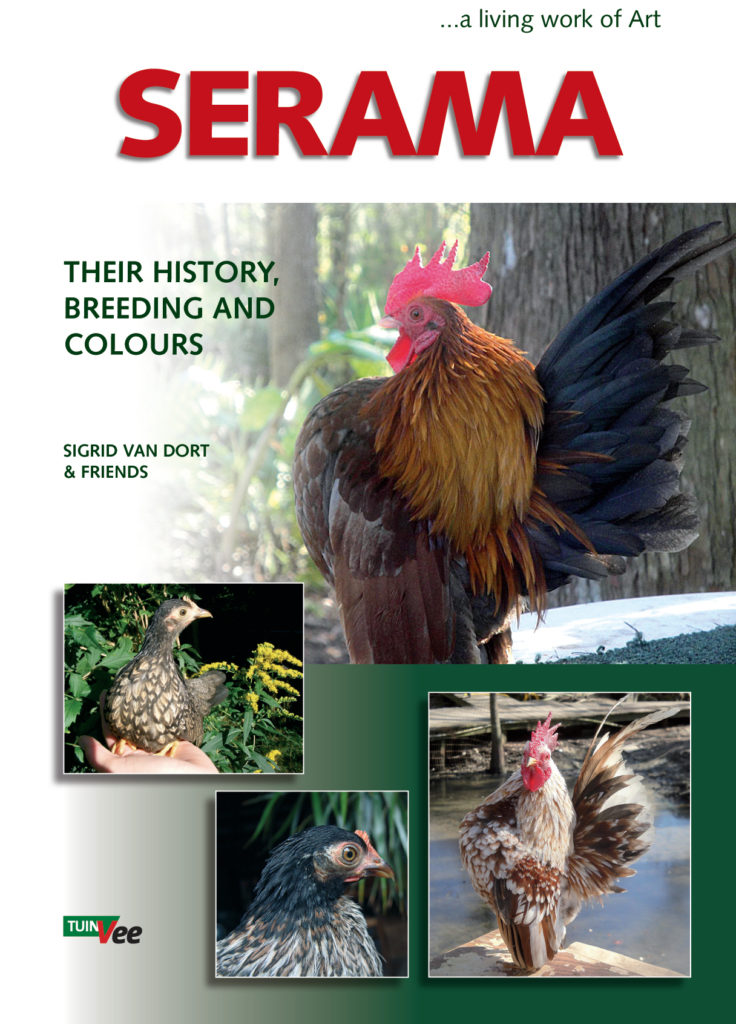 The first Serama books were little booklets, one on the breed itself and the second one in 2010 on the many Serama colours. In Europe the Serama was accepted in 27 colours at once for all countries. The colours are all described including photos.
Since the Serama evolved and more colours were added, it was time for an update.
This New Serama book is A4, so the same size as the other books. The popularity of the Serama grew so did the size of the book.

Below an overview of some of the 192 pages…
And a few more pages, as you can see a lot of subjects are discussed, below explanations of the colours. A short introduction how chicken colours work. For in depth understanding it is best to first read Genetics of Chicken Colours, but you will get it based on the information in the Serama book too. Adding the genetics book to the Serama book would result in a too big book 😉
And the last few snippets, to show you the Serama book is really very complete.
You can now make your mind up if this book will help you to breed your Serama better, or just to have a complete book on your lovely breed.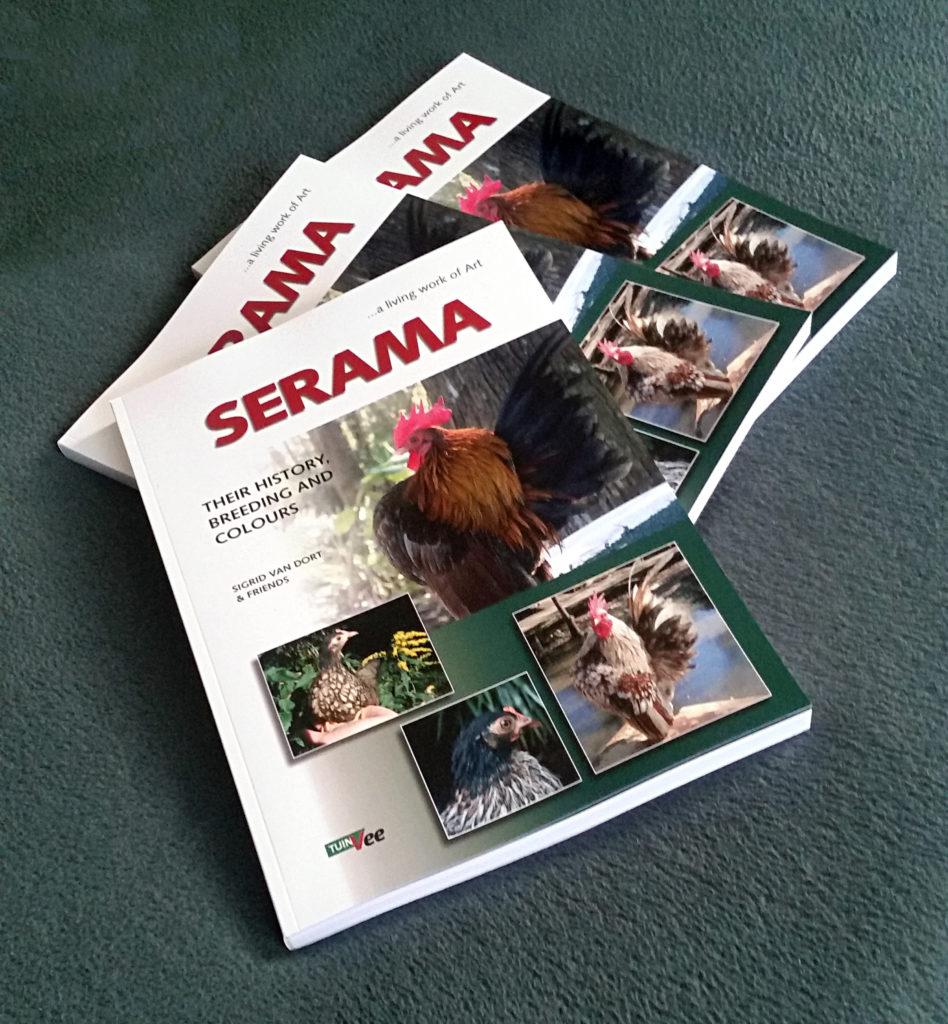 The Serama book is €65 and €2 bookwrap so it will arrive undamaged.
Postage Europe: €12,95 registered (total €79,95).
Postage to the rest of the world €17,95 registered, (total €84,95).
I sign your book with soft pencil.
For the US contact Jerry if he has in stock.
Or use the below paypal buttons
The New Serama book
Including postage €84,95
World (US, Russia, Australia etc)
The New Serama book
Including postage €79,95
Europe & UK